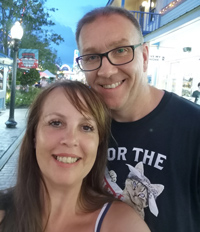 About me
Hi I am Graham, Graham Davey, I am a fully qualified Government Approved Driving Instructor (ADI) operating my own LDC Driving School.
I live in Bishops Cleeve and work within the surrounding areas covering, Cheltenham, Tewkesbury, Woodmancote, Winchcombe, Prestbury, Pershore, Evesham, Charlton Kings and Gotherington.
I live with my wife Claire and daughter Hannah, alongside our two cats who complete the household. I gave my daughter the basic knowledge to get her driving and pass her test, this lead me to believe that if I could teach her then the role of driving instructor was one I would enjoy.
I am DBS cleared and as a dad to two cats… oh and Hannah! I know how important safety on the road is.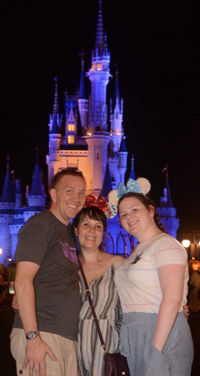 I have been in the motor industry since I left school in a variety of roles, most recently for prestige brand Porsche, having the privilege of driving their cars on a daily basis. But I believe teaching the next generation of drivers to drive safely for life, not just to pass their test is where my skill set is best utilised.
Outside of driving my interests are travel, we love Florida and all things Disney and Universal. I am a huge film buff and am at my happiest on the sofa with a good film and our two cats.
Why learn with me
I chose to work with the LDC system because everybody is different and the flexibility of the LDC system allows the student to learn to drive safely at a rate which best suits them. I aim to keep the lesson calm and ensure the student is relaxed and feels safe in the car at all times. If you think I match what you are looking for in a driving instructor for yourself or your family member please do Contact me, I look forward to hearing from you.