Bethany Hatten
Lovely Instructor
Lovely instructor, always has a positive attitude and really good for price. Can't be more grateful to Graham for helping me feel so confident and at ease about passing my test today! Thank you so much, will recommend to everyone!!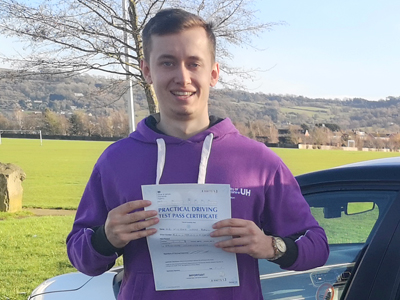 Kieran Ball
First Time Pass
I came to Graham with only a couple of months worth of driving experience through learning from my girlfriend. Graham taught me over the course of 1 week, and really helped me develop my driving to the point where I was able to pass my test the following week (1st time pass, with only 15 hours of instruction from Graham!). Graham is an excellent instructor, who takes the time to get to know a pupil's individual needs. Graham has a great attention to detail and conveys instructions in a calm, friendly and professional manner. This was crucial for me, as historically I have been quite an anxious driver! Thank you for all your time and patience, Graham. I would recommend you to any prospective student who is looking to learn in an efficient and stress-free manner! 5 stars.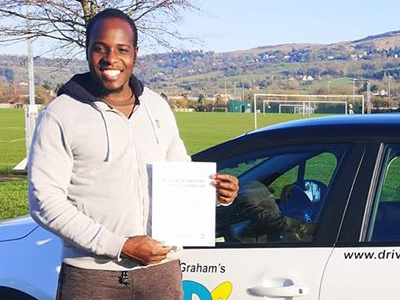 Moise Jean
First Time Pass
Graham Davey is a great instructor and went out of his way to help my husband pass his test first time round. My husband had driven in his country but needed to pass the UK driving test and correct his bad habits. Graham spent time getting to know Moise and improving his driving skills enabling him to pass. Anyone looking for a driving instructor look no further and give Graham a call you won't regret it. Thank you Graham and all the best to you.